Imagine the greatest kingdom in the world. Inside its chambers, there are pots are overflowing with gold. In order for this kingdom to prove that it is the rightful owner of its gold and to lay claim to such wealth, wouldn't it be necessary for it to preserve and defend its treasure from threats of all sorts?
The defense industry, one of the main actors defining the economic and political prowess of a country, has the need to evolve in accord with the technological advances as they appear. A country's level of wealth, or its state of development does not affect its need to defend itself in either way. Moreover, it would be safe to say that a country's competence in defending itself defines how developed it actually is, in one respect.
Because of its geopolitical position in the region, Turkey is in a perpetually hot-zone, it is also in a constant struggle against domestic terrorism, thus it proves crucial for it to improve in logistics. An economy depending on trade or natural resources does not warrant a country's independence by itself, unless a certain level of strength in defense industry is achieved.
It is certain that wars aren't anything like they used to be today, not only are they not fought with swords anymore, but also the number of troops don't have much to say in victory. Yet, we all witness countries getting invaded nonetheless, justified by nuclear weapon threats. It is for this very reason investments in defense industry is critical for a country's future. And this mostly results in "foreign forces" to show some discontent, so to speak. Therefore, the current state of the international system adds a strategic value to the defense industry. Turkey's significance in the region is clear owing to its geopolitical position, and now, Turkish defense industry is proceeding to make its presence felt in international markets where competition is in the name of the game.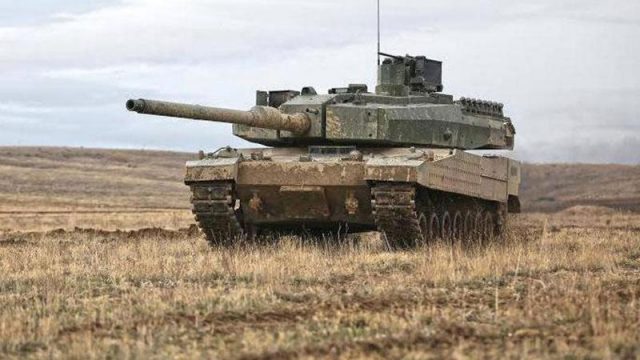 The inability to produce its own weapons is one of the main factors rendering a country foreign-dependent. Let's say a certain country buys weapons from the U.S., the former pretty much has to ask the latter for permission in order to use them, and this is what the situation boils down to. All right, but hasn't Turkey ever been through such crises in the past? After the 1964 Cyprus crisis, İnönü had informed the U.S. that Turkey was to intervene. Consequently, President Johnson wrote a letter of condescending nature to İnönü. So much so that the letter can be regarded as a turning point in Turkey's foreign policy. The letter helped the country realize that if their interests were to contradict with the West, and especially with the U.S., it could cause a lot of issues in developing independent policies. Thus, the incident demonstrated the U.S. could very well leave Turkey all alone when it sees fit, and this meant an issue of considerable magnitude to the latter, as it was lacking in weaponry and was dependent to the former.
Taking a look at the global arms industry, it is clear the U.S. companies dominate the market, with Russians following right behind. Turkey, on the other hand, has been working relentlessly on the industry since 2017. According to the report published by Stockholm International Peace Research Institute (SIPRI), Turkish arms companies have increased their sales by 24 percent in 2017, while ASELSAN and Turkish Aerospace ranked among top 100 companies. Pieter Wezeman, senior researcher with the SIPRI Arms Transfers and Military Expenditure Programme, interprets this development stating: "This significant increase reflects Turkey's ambitions to develop its arms industry to fulfil its growing demand for weapons and become less dependent on foreign suppliers."
In recent years, Turkish defense industry has managed to propel itself with great vigor and develop numerous projects of considerable success. President Erdoğan's 2023 vision comprises national tank, plane and satellite projects, all of which are being carried out with serious commitment by the state. Turkey is developing such projects to further validate its claim of leadership in the region. The principal corporations in the game can be listed as, ASELSAN, ISBIR, ASPILSAN, HAVELSAN, Roketsan and Turkish Aerospace. Such endeavors to improve Turkish defense industry have started to bear their fruits over the last fifteen years. Also, it is crucial to mention the extent of efforts necessary for these projects to proceed non-stop in order to realize complete domestic production. The aforementioned corporations play a key role for Turkish defense industry. In that case, let us take a glance at the domestic production results the defense industry has brought about in recent years.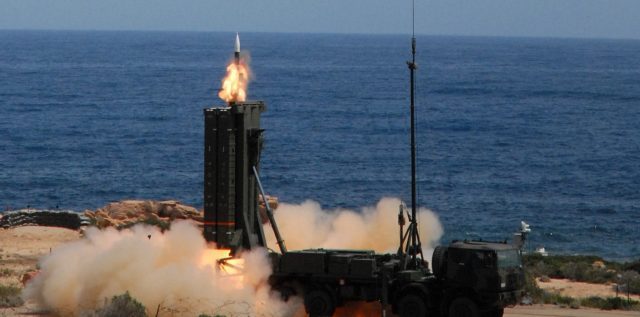 We'll begin with aviation, as the achievements in the field are making a tremendous impression lately. Turkish Armed Forces needed a military helicopter to utilize in its operations. Bearing this in mind, and owing to TEI's extensive efforts, the project ATAK helicopter was realized. The program has commenced after the contract was signed in 2007. Today, the ATAK helicopter is being produced without hassle. In addition to this, the helicopter marked the first ever largest single-item export of the defense industry. With the experience acquired during the production of ATAK, the new Gökbey helicopter will soon go into mass production to be used in both civil and military aviation.
Yet another focal point of the defense industry is manufacture of missiles. One of the missiles in production, dubbed "CİRİT", was designed by Roketsan. The laser guided missile was designed to be readily integrated into various platforms such as helicopters, UAVs, land vehicles, fixed land platforms, close air support aircrafts, and naval platforms. This makes it highly efficient to use. SOM-J, a stand-off missile developed in a joint-effort between Tübitak SAGE and Roketsan, holds great significance too, as it was designed to be the most effective missile for use against heavily defended land and sea targets. A medium-range missile, SOM-J is produced with the objective of destroying predefined land targets from air. Kaan is yet another missile manufactured by Roketsan, and it is designed to provide fire support to maneuvering units. Kasırga, Bora, UMTAS, OMTAS, and HİSAR are also among the missiles produced.
Another point of interest is the Altay battle tank project, undertaken by Otokar, one of the companies of Koç Group. The project has commenced in 2007. The prototypes completed qualification tests successfully, and an initial batch of 250 tanks are to be manufactured. In time, these numbers are expected to hit thousands as the export potential increases and foreign orders are made.
Recep Tayyip Erdoğan, the President of Turkey, emphasizes where the country stands now, stating: "When we took office 15 years ago, things were very different from the current state of the defense industry. At the time, our independent production was limited to about 20 percent, while the figures have increased to 65 percent since."
Just as Erdoğan asserts, even though we could only go as far as to mention a limited number of projects here, the progress the defense industry has made is extremely important, highlighting national endeavors and domestic production. Today, Turkey is in a much better condition to develop more advanced technologies in the defense industry, and it does not cease progressing rapidly. Because, if a country wants to protect its existence and its future, it must first learn to stand tall on its own.